STUPIN is founded by artist KUO I-Chen in 2017. It is an artist studio residency platform where different fields of artists can share and link their studios and connection. Through two main functions—STUDIO and PIN, we expect to build a global studio residency network. The STUPIN pronunciation resembles "stupid", likewise, artist tends to devote to their creation bravely and nearly foolishly. But often this persistence comes out with an unexpected result. STUPIN represents an attitude to explore the unknown without constraining by forms. With an open mind, we invite you to join this journey. Be STUPIN! Be Smart!
Our Story
Artist tends to ask questions about life through art works. During 10 years of career as an artist, my body and soul drifted in different spaces and time, searching for the belonging of my memory. In my first residency in 2012, diverse culture and environment stimulated me and brought new inspiration and energy. I discover how residency experience can effect and benefit an artist. At the same time, I notice there're several need and problem are waiting to be fulfilled and solved. If you cannot rent out your own studio during residency, which means it is left empty and still you have to pay the rent. Moreover, when you are not familiar with the environment, it will be hard to connect local resources. Therefore, I start to think that art can be not just raising questions, but become a practical way of solving problem. This website tries to provide opportunities by lowering down the threshold to activate present residency surroundings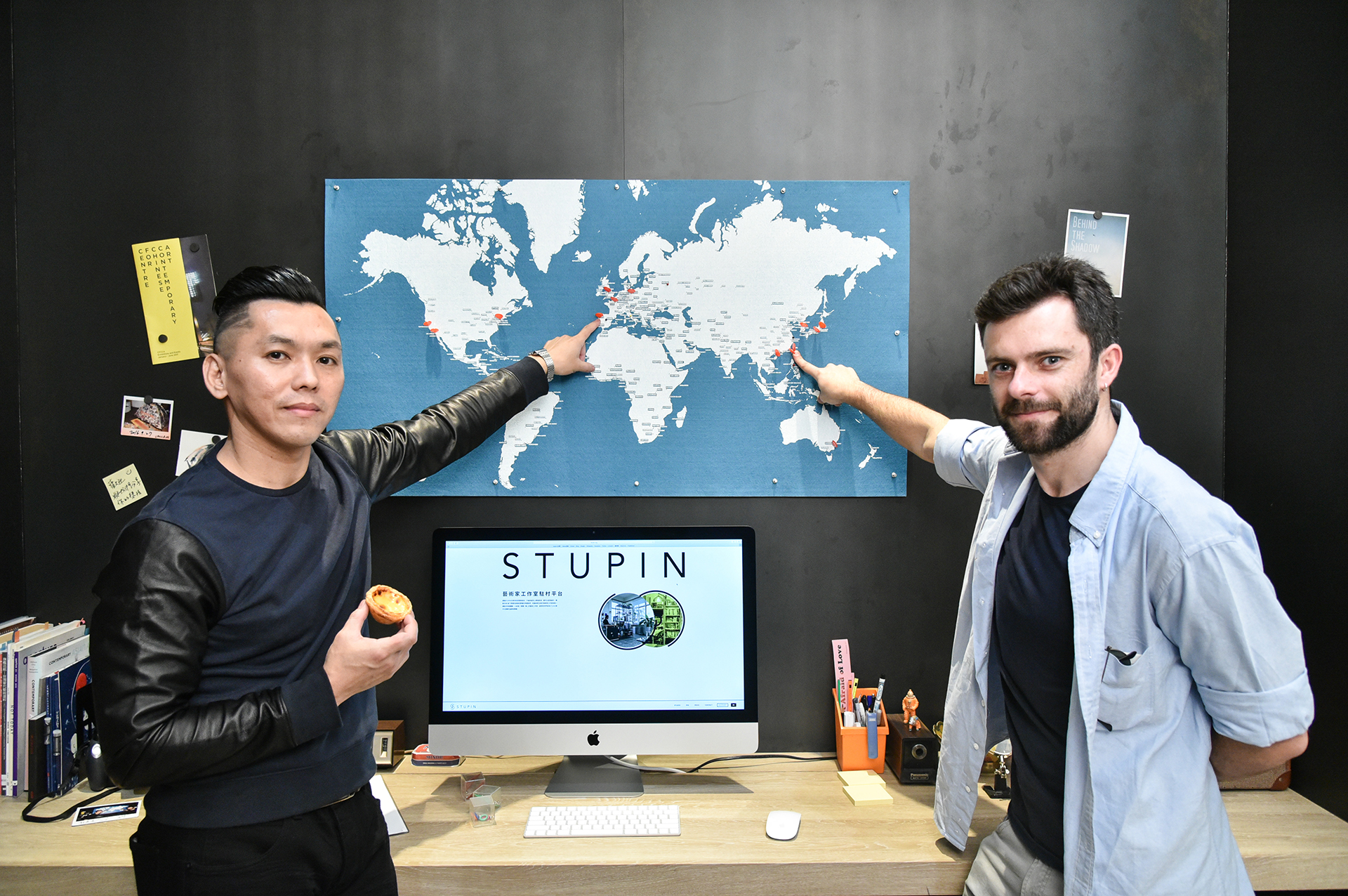 Our Mission:
Save Money & Improve Efficiency:

In case of swapping studios, just a round trip ticket for each other is all it cost for experiencing another culture. "Space" and "Connection" become flexible resources and thus it reduces unnecessary to expense

Local Networks:

Even institution holds open studio or events such as curator visit, artist always takes the passive position in these situations. Besides, in the institution, often artist can only get to know artist also from abroad. On STUPIN, under the premise of knowing what their expertise, you can find and contact curators and local artists that may help you to blend in.

Integration of social media:

It is common people put their spaces on internet for short-term rent with the rise of social media in this sharing economy era. However, the information is constrained in certain a group of people and lack of systematic management. STUPIN's role is to integrate these resources and activate unoccupied spaces.

Crossover collaboration:

There is no limit to type of art on STUPIN, from visual, performance, literature, to illustration design, theater or movie… all creative people are welcomed to swap studio or accommodation or simply meet each other as a PIN. We expect creative talent in different fields, through swapping space and connections, can carry out surprising sparks of possibility in the future.

Quick and Broad Global Connections:

One of the most important things during residency is to develop relationship network. Breaking the norm of residency institution as the only counterpart, each creative talent is a dot to link with each other. This makes connections fast and efficient. The lines eventually evolve into a dense global network.